That Motown Band
Do you love songs like Heat Wave, Ain't too Proud To Beg, Baby Love, Ain't No Mountain High Enough, My Girl, and Rescue me? Do you love artists like Smokey Robinson, The Temptations, The Supremes and The Four Tops? Then, you are going to love this group talented vocalists and musicians. That Motown band has been entertaining the Hamptons crowd for many years now. They do venture out once in a while and have played shows in NYC at The Bitter End, on Broadway at The Town Hall, Center City in Philadelphia, The Inner Harbor in Baltimore., to name a few.
Joining the Motown Band is Garfield Fleming. Garfield is a Soul Singing Vocalist of legendary status having been a member of The Delfonics for 25 years with William Hart. Garfield's obvious resemblance to David Ruffin makes people look twice but when he sings fans get lost in time! He sounds just like Bobby Womack, David Ruffin and can also perform the songs of many legendary artists. In 1981 Garfield released a single "Please Don't Send Me Away" which is still played all over the world. He gained much of his fame as a solo artist with that song and was received very well in many countries all over the world. Garfield is currently touring the world and is heard on stations in every country.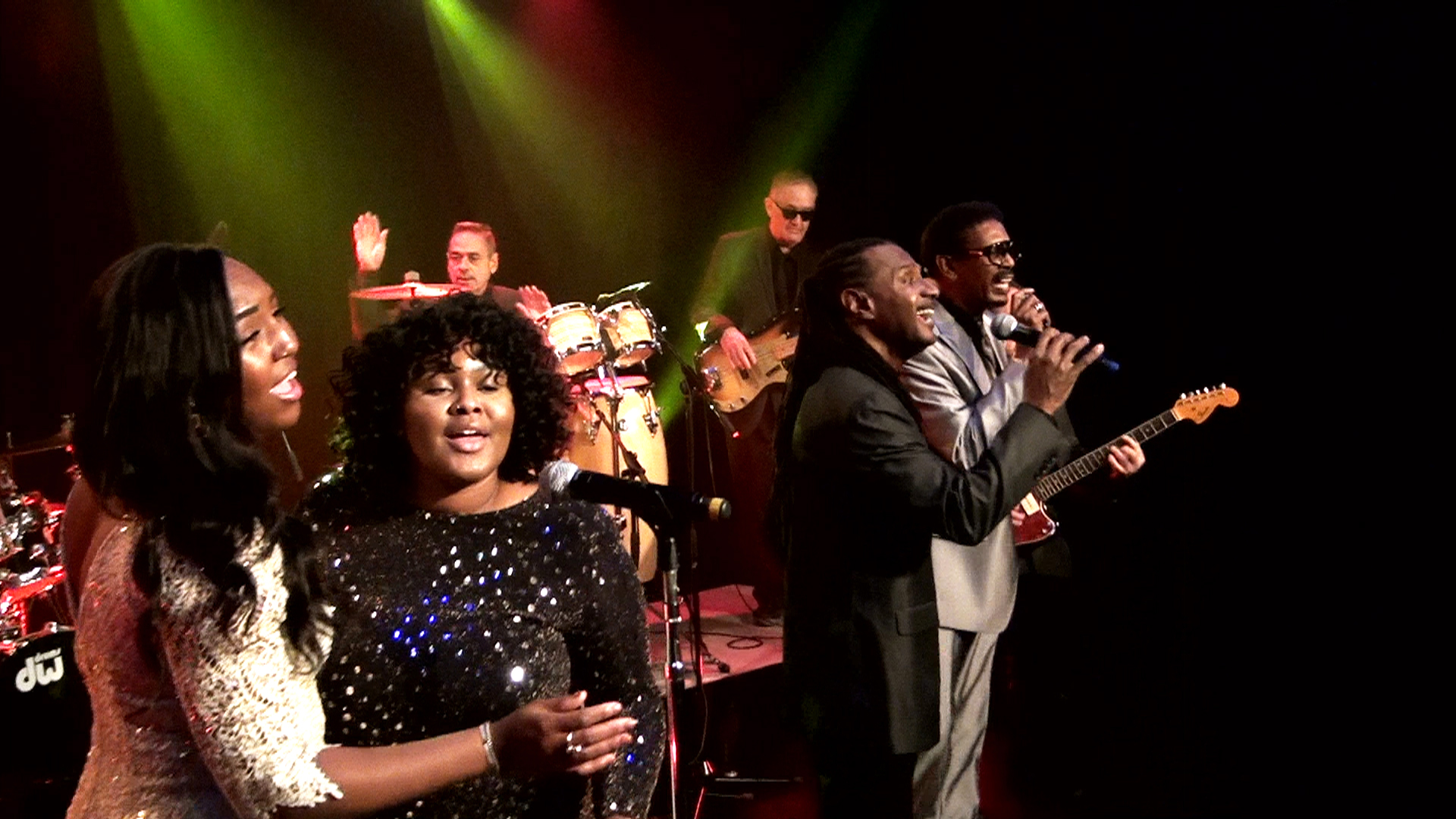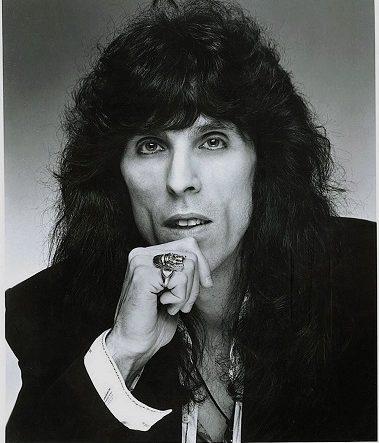 Johnny Gale
musical director
Johnny Gale is a five-time Grammy Award nominee who has achieved success as a producer, composer, vocalist, and guitarist. Johnny is also an industry-recognized expert in the stylings of classic soul, doo wop, R&B, blues, rock, and 1950s and 1960s adult-oriented pop.
Johnny's career has been as big and eclectic as the city he grew up in—New York City, Queens to be precise. Over his long career he has performed and recorded with Ringo Starr, Elvis Costello, Cyndi Lauper, Mick Jagger, and Keb' Mo', among others.
Johnny has written and produced five number one chart records that have become standards in the Carolina Beach Music Scene. Gale Force, a CD released in 1994, was awarded "Best Guitar Record of the Year" by Guitar Shop Magazine.
He also co-founded the group Little Isidore and the Inquisitors in 1994, producing two cult classic albums.
For over twelve years, Johnny Gale has been the musical director for, and member of, the internationally popular Kenny Vance and The Planotones, producing and arranging six critically-acclaimed records and performing in over a thousand shows in the U.S. and abroad. He also acts as arranger, musical director, and bandleader for That Motown Band, a Long Island-based Motown cover band.
His musical impact has extended into film, stage, and television. His credits include:
Music director, guitarist, and consultant for The Marvelous Mrs. Maisel, Season 3.
Musical director, and guitarist on seven songs, for Martin Scorsese's The Irishman. (He also appeared in the film with Steve Van Zandt.)
Music director for the hit series Boardwalk Empire and Vinyl.
Served as period music consultant and music arranger, collaborating with music mogul Tommy Mottola and Chazz Palminteri, on the Broadway hit, A Bronx Tale.
In 2019 the East Coast Music Hall of Fame recognized Johnny with two lifetime achievement awards: the Legends Award as a Legend Musician, and for The Best Music Maker, Vocal Group/Doo Wop for his work with The Planotones.
Whether on stage or in the studio, Johnny Gale is an unstoppable musical force that always leaves a uniquely indelible imprint on the music and the listener.
Garfield Fleming
vocals
Garfield Fleming was present at the birth of Philadelphia soul, a genre that includes soul legends Patti LaBelle, the O'Jays, Harold Melvin & the Blue Notes, and the Delfonics—a band he would later tour with. Developing his own sound as a solo artist, Garfield released his signature song, "Please Don't Send Me Away," a nightclub staple in the early '80s that also established for him a large and loyal following in the U.K. and France. Testifying to the enduring sound of "Please Don't Send Me Away" a YouTube video of a 2018 street performance at a Paris flea market was a viral sensation, driving Garfield's 20 million views.
Garfield spent the remainder of the '80s putting together a successful solo career, releasing another hit single, "Let's Turn in Early" in 1984. As a solo artist, he has opened for some of the biggest stars in the Soul firmament, including Harold Melvin & the Blue Notes, The Isley Brothers, and the great Jerry Butler.
In the early 1990s, the Grammy Award-winning Delfonics asked Garfield to join them to be their baritone and background singer. He would end up touring with them for the next 25 years.
After the Delfonics stopped touring, Garfield resumed his solo career, releasing a new album in 2017, issued in the U.S. under the title "Time to Know Me" and in the U.K. under the title "Garfield Fleming." A U.K. critic called his latest album "a shiny '80s soul gem with stacks of space for Garfield's signature soaring vocals."
Garfield is also a guest lead singer for That Motown Band, a Long Island-based Motown cover band.
Garfield Fleming was born in Philadelphia and continues to live in The City of Brotherly Love with Carissa Walker Fleming, his wife of 12 years and childhood sweetheart. He has two sons, both of whom contributed to his latest album, and a daughter.
Garfield's singing is imbued with an unrelenting positivity, a deep passion for music, and a love of the audience that make his performances an experience that you don't soon forget.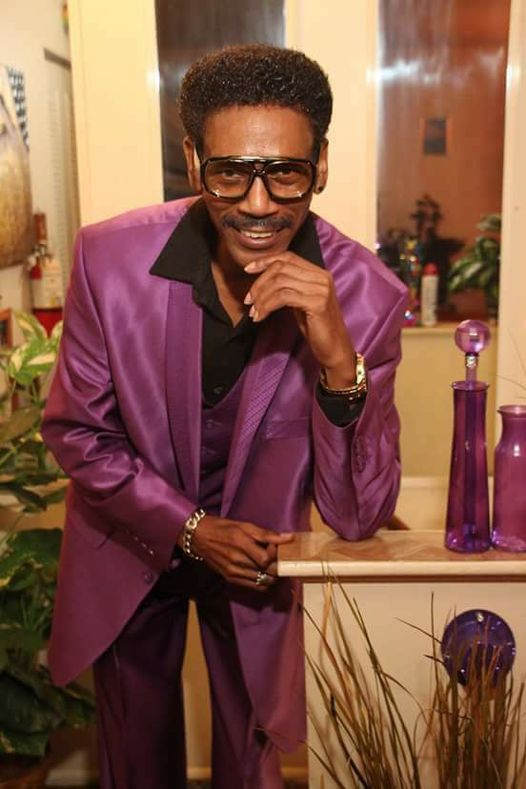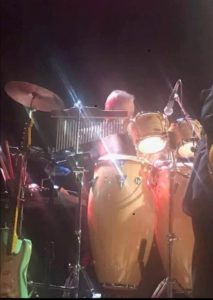 Mike Marcos
percussion
Mike honed his craft as drummer and percussionist under the tutelage of Carmine Appice of Vanilla Fudge fame, Modern Drummer Hall of Famer Bernard (Pretty) Purdie and three-time Grammy award winner Narada Michael Walden.
Mike began his career as a studio drummer at the Chapel Music Workshop and later worked with some of the leading R&B musicians of the time. Signed by Brunswick Records and the Norby Walters Agency in the early '70s, touring the US, he opened up for acts such as: Gloria Gayner, The Tramps, Little Anthony and the Imperials and many more. He is currently performing with "That Motown Band".
Some of his Recorded Credits are:
1973- "Making My Daydream Real"- Lion Records – We The People – Chapel Music Work Shop producer Landy McNeal
1975- "Never Gonna Leave You" – Brunswick Records – Personally managed by Barry White/Tony Valor a Tom Moulton mix
1978 – Avco Records – Producer Landy McNeal – Artist: Marke VI
When not performing, Mike spends his time running his family Kitchen & Bath, Interior Design & Construction business.
Born and raised in New York City, Mike always brought his best to his hometown performing in the Big Apple.