That Motown Band
Do you love songs like Heat Wave, Ain't too Proud To Beg, Baby Love, Ain't No Mountain High Enough, My Girl, and Rescue me? Do you love artists like Smokey Robinson, The Temptations, The Supremes and The Four Tops? Then, you are going to love this group talented vocalists and musicians. That Motown band has been entertaining the Hamptons crowd for many years now. They do venture out once in a while and have played shows in NYC at The Bitter End, on Broadway at The Town Hall, Center City in Philadelphia, The Inner Harbor in Baltimore., to name a few.
Joining the Motown Band is Garfield Fleming. Garfield is a Soul Singing Vocalist of legendary status having been a member of The Delfonics for 25 years with William Hart. Garfield's obvious resemblance to David Ruffin makes people look twice but when he sings fans get lost in time! He sounds just like Bobby Womack, David Ruffin and can also perform the songs of many legendary artists. In 1981 Garfield released a single "Please Don't Send Me Away" which is still played all over the world. He gained much of his fame as a solo artist with that song and was received very well in many countries all over the world. Garfield is currently touring the world and is heard on stations in every country.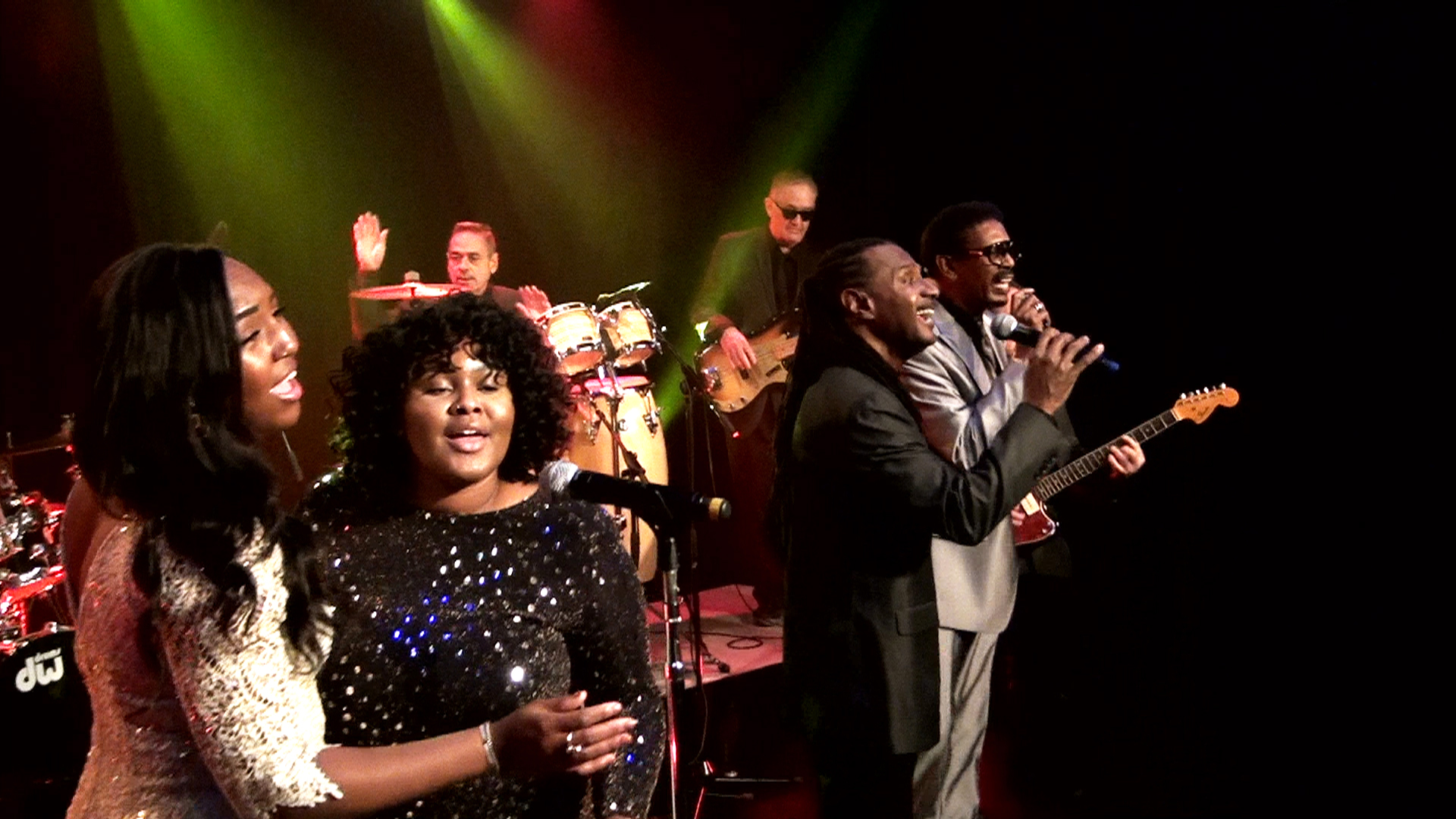 Lon Dolber
bass & manager
Lon's journey to playing bass was unconventional. After some music training in his teens, Lon didn't pick up an instrument for the next 35 years. It wasn't for lack of talent that music faded into the distant background. His father, who struggled to find his own success in the music business, advised him against pursuing a musical career.
His father a harmonica virtuoso had his moments in the 1950s, playing with the likes of Mel Torme, Frank Sinatra, and touring with the USO. He even appeared on Arthur Godfrey's Talent Scouts show. But reality forced him to find a job capable of supporting a growing family, landing a position on Wall Street selling mutual funds. These were the footsteps that Lon would eventually follow as well.
With more than 40 years of experience in financial service, Lon brings a dynamic and enterprising approach as a leader and visionary in wealth management services. What began with creating a successful wealth management retail business evolved into amassing one of the most widely recognized firms in the industry.
Lon would finally reconnect with his love for music by picking up the bass guitar. He found inspiration in how Rolling Stone's "greatest bassist of all time" James Jamerson redefined the bass, employing extra syncopation, additional chords that added depth and complexity, and the tonal choices that connected the listener to gospel harmony.
It's also the reason that he gravitated toward Motown music—the bass became something more than simply background support to the music; it became integral to the sound. Just listen to the bass on the Temptations' "My Girl" or Marvin Gaye's "What's Going On." Motown, for Lon, made playing bass interesting and challenging.
Lon is a firm believer in giving back to the community and has supported many organizations over the years dedicated to mentorship and education, underserved communities, veterans, and people with disabilities. Most notably, Lon serves as vice chairman for World T.E.A.M Sports, which empowers individuals by bringing adoptive and able-bodied athletes together through inclusive athletic events.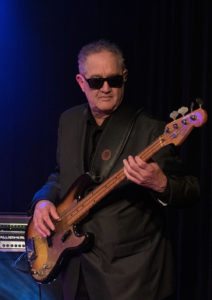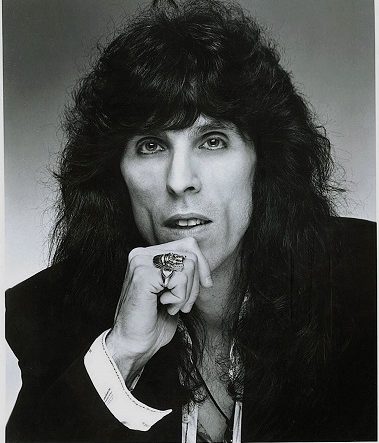 Johnny Gale
musical director
Johnny Gale is a five-time Grammy Award nominee who has achieved success as a producer, composer, vocalist, and guitarist. Johnny is also an industry-recognized expert in the stylings of classic soul, doo wop, R&B, blues, rock, and 1950s and 1960s adult-oriented pop.
Johnny's career has been as big and eclectic as the city he grew up in—New York City, Queens to be precise. Over his long career he has performed and recorded with Ringo Starr, Elvis Costello, Cyndi Lauper, Mick Jagger, and Keb' Mo', among others.
Johnny has written and produced five number one chart records that have become standards in the Carolina Beach Music Scene. Gale Force, a CD released in 1994, was awarded "Best Guitar Record of the Year" by Guitar Shop Magazine.
He also co-founded the group Little Isidore and the Inquisitors in 1994, producing two cult classic albums.
For over twelve years, Johnny Gale has been the musical director for, and member of, the internationally popular Kenny Vance and The Planotones, producing and arranging six critically-acclaimed records and performing in over a thousand shows in the U.S. and abroad. He also acts as arranger, musical director, and bandleader for That Motown Band, a Long Island-based Motown cover band.
His musical impact has extended into film, stage, and television. His credits include:
Music director, guitarist, and consultant for The Marvelous Mrs. Maisel, Season 3.
Musical director, and guitarist on seven songs, for Martin Scorsese's The Irishman. (He also appeared in the film with Steve Van Zandt.)
Music director for the hit series Boardwalk Empire and Vinyl.
Served as period music consultant and music arranger, collaborating with music mogul Tommy Mottola and Chazz Palminteri, on the Broadway hit, A Bronx Tale.
In 2019 the East Coast Music Hall of Fame recognized Johnny with two lifetime achievement awards: the Legends Award as a Legend Musician, and for The Best Music Maker, Vocal Group/Doo Wop for his work with The Planotones.
Whether on stage or in the studio, Johnny Gale is an unstoppable musical force that always leaves a uniquely indelible imprint on the music and the listener.
Garfield Fleming
vocals
Garfield Fleming was present at the birth of Philadelphia soul, a genre that includes soul legends Patti LaBelle, the O'Jays, Harold Melvin & the Blue Notes, and the Delfonics—a band he would later tour with. Developing his own sound as a solo artist, Garfield released his signature song, "Please Don't Send Me Away," a nightclub staple in the early '80s that also established for him a large and loyal following in the U.K. and France. Testifying to the enduring sound of "Please Don't Send Me Away" a YouTube video of a 2018 street performance at a Paris flea market was a viral sensation, driving Garfield's 20 million views.
Garfield spent the remainder of the '80s putting together a successful solo career, releasing another hit single, "Let's Turn in Early" in 1984. As a solo artist, he has opened for some of the biggest stars in the Soul firmament, including Harold Melvin & the Blue Notes, The Isley Brothers, and the great Jerry Butler.
In the early 1990s, the Grammy Award-winning Delfonics asked Garfield to join them to be their baritone and background singer. He would end up touring with them for the next 25 years.
After the Delfonics stopped touring, Garfield resumed his solo career, releasing a new album in 2017, issued in the U.S. under the title "Time to Know Me" and in the U.K. under the title "Garfield Fleming." A U.K. critic called his latest album "a shiny '80s soul gem with stacks of space for Garfield's signature soaring vocals."
Garfield is also a guest lead singer for That Motown Band, a Long Island-based Motown cover band.
Garfield Fleming was born in Philadelphia and continues to live in The City of Brotherly Love with Carissa Walker Fleming, his wife of 12 years and childhood sweetheart. He has two sons, both of whom contributed to his latest album, and a daughter.
Garfield's singing is imbued with an unrelenting positivity, a deep passion for music, and a love of the audience that make his performances an experience that you don't soon forget.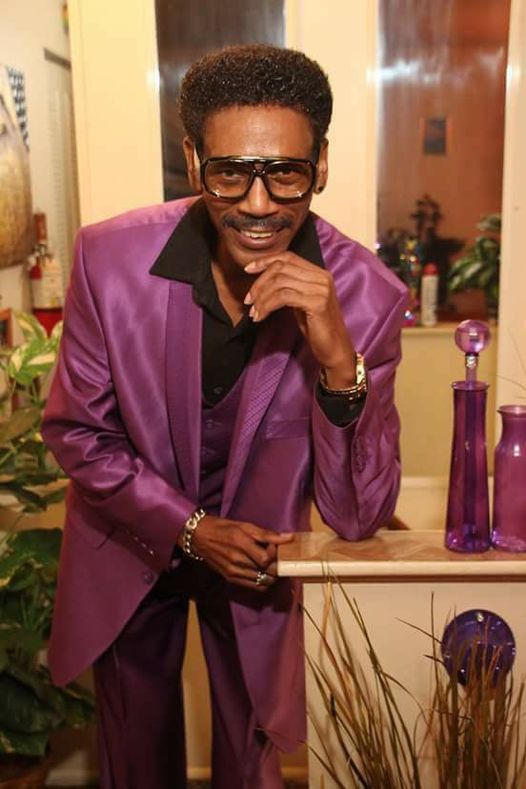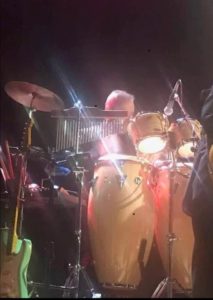 Mike Marcos
percussion
Mike honed his craft as drummer and percussionist under the tutelage of Carmine Appice of Vanilla Fudge fame, Modern Drummer Hall of Famer Bernard (Pretty) Purdie and three-time Grammy award winner Narada Michael Walden.
Mike began his career as a studio drummer at the Chapel Music Workshop and later worked with some of the leading R&B musicians of the time. Signed by Brunswick Records and the Norby Walters Agency in the early '70s, touring the US, he opened up for acts such as: Gloria Gayner, The Tramps, Little Anthony and the Imperials and many more. He is currently performing with "That Motown Band".
Some of his Recorded Credits are:
1973- "Making My Daydream Real"- Lion Records – We The People – Chapel Music Work Shop producer Landy McNeal
1975- "Never Gonna Leave You" – Brunswick Records – Personally managed by Barry White/Tony Valor a Tom Moulton mix
1978 – Avco Records – Producer Landy McNeal – Artist: Marke VI
When not performing, Mike spends his time running his family Kitchen & Bath, Interior Design & Construction business.
Born and raised in New York City, Mike always brought his best to his hometown performing in the Big Apple.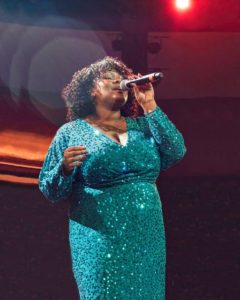 Natasha Nadia
vocalist
Natasha is proud to have joined That Motown Band as a lead singer in 2015, humbled by the opportunity to share the music of Aretha Franklin, the Supremes, and Carla Thomas with a new generation of music lovers.
Her sights are set firmly on growing her music career. Natasha believes in the power of music to take the listener anywhere—into any memory or alternate universe. With a desire to take her listeners on that journey, she plans on complementing her work with That Motown Band with the pursuit of writing and performing her own music grounded in her passion for neo-soul, jazz, and R&B. Natasha is living the dream!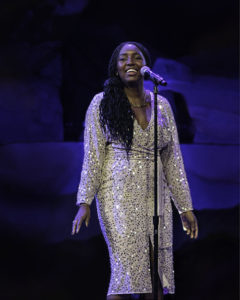 Nathina
vocalist
Nathina is a classically-trained singer whose voice was described by one critic as having "an effortless quality." The truth is that Nathina's voice needs to heard to fully appreciate its beauty and soul.
Nathina, is a graduate of Stony Brook University's Music program—ranked as one of the top music schools in America. While a student at Stony Brook she was selected to be a featured soloist for the school's Big Band showcase for two consecutive years and was presented the Bob Meyers Award in Music in recognition of her outstanding achievement.
After graduation she spent five years as the lead singer for Café Noir, a Long Island-based jazz quintet. Her musical background also includes teaching voice for seven years and singing with Ray Anderson, a legendary jazz artist who was regularly voted by DownBeat magazine's Critics Poll as the best trombonist during the late 1980s and early 1990s.
Nathina later joined That Motown Band as a founding member, serving as one of its lead singers.
With a background in opera, jazz, and soul, Nathina brings her passionate style of singing to the Motown Sound, bringing a fresh and authentic energy to this classic music genre.
Similar to her first love, jazz, Nathina finds resurrecting this unique chapter in American music history empowering. Witnessing Nathina do justice to the legends of the Motown Sound, like Diana Ross, Gladys Knight, and Tammi Terrell, listeners will feel her power to lift their spirits and transport them back to an era of joyful, truly original American music.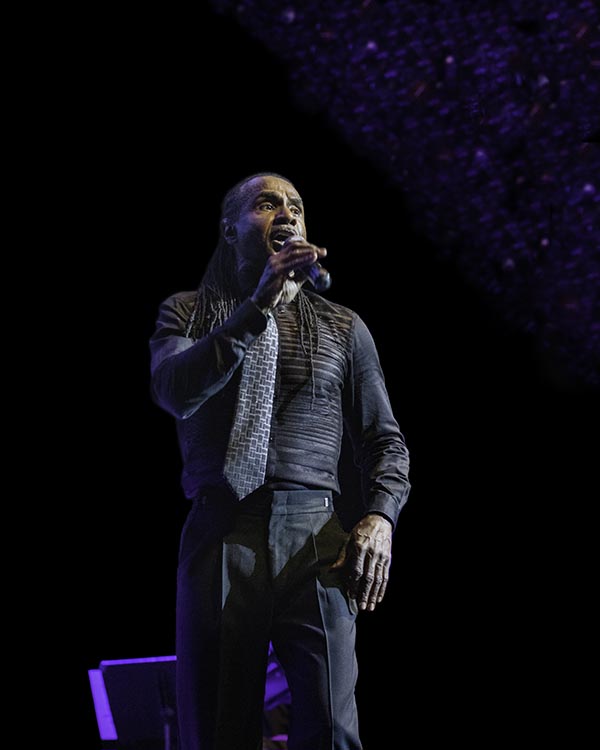 Kevin Morris
vocalist
Not many people can say that their voice became their ticket to travel the world. Kevin's soul-drenched sound has the emotive power that, if you close your eyes, makes you feel like you're sitting in Detroit's Roostertail Restaurant listening to Smokey Robinson himself.
Kevin's musical career began in 1981 as a member of "Instant Love." Discovered in New York City by a South American promoter, the group took their act abroad and played in nightclubs from Rio de Janeiro, Brazil to Buenos Aires, Argentina for the next three years.
Kevin went on to start his own band, "Breaking Point." "Breaking Point" built on his international appeal, performing in Dubai, UAE, Monte Carlo, Vancouver, Canada, Acapulco, Mexico, Buenos Aires, Santiago, Chile, and Lima, Peru.
He later founded Breaking Point Entertainment, an event planning company, which has now been operating for over 25 years.
Kevin has also performed with several Long Island-based bands, including "Shining Star" (an Earth, Wind and Fire tribute band), "20 Highview" (a '70s dance band) and "Entourage" (a sought-after wedding band).
Kevin joined "That Motown Band" in 2017 as one of its lead singers.
In addition to Breaking Point Entertainment Kevin also co-owns with his wife Orange Skye Body and Beauty Bar, a day spa located in Valley Stream, NY.
Mike Vitale
saxophone
Finding inspiration from the sound of David Sanborn's alto sax, Mikey has been a lifelong student of the saxophone, with a passion for the instrument's beautiful tones and capacity to touch an audience in ways that only a saxophone can.
Mikey graduated from George Mason University with a Bachelors in Music Education focusing on jazz study. During his years attending GMU, he performed with eight ensembles of varying music genres, highlighted by being first chair in the University's jazz big band and a member of the GMU's Green Machine PEP Band, ranked among the finest in the nation.
During his college experience, Mikey toured with a Dave Matthews tribute band, playing in venues throughout the East Coast, including the RFK Stadium Shamrock Fest and opening up for the actual Dave Matthews Band at the National Stadium in Washington, D.C.
He was subsequently invited to join Yellow Submarine, a Beatles-Reggae fusion band, where he performed in 46 states before the band went on hiatus.
The Hit Man Blues Band, learning of Mikey's availability, asked him to join the group as its baritone saxophone player for a three-week tour of England that carried them from London to Lincolnshire.
In 2014, he joined John Brown's Body, a Reggae band from Ithaca, NY, spending the next two years performing throughout the United States including Alaska and Puerto Rico.
Mikey made his way to That Motown Band in the most unlikely of ways—a fender bender. Waiting for the light to turn, he was tapped by the car behind him, Mikey knew exactly who to call, his friend Bobby. Bobby, who has been in the guitar seat for TMB since its inauguration, is a talented body work mechanic for cars. That was when the idea sparked to get Mikey into That Motown Band.
He joined the band in 2019. Motown music is the perfect partner for the way Mickey plays his sax—with fun, high energy, and a spirit possessed.
This last year, Mikey has started a successful YouTube channel that highlights his saxophone playing and music gear reviews. (http://www.youtube.com/user/jazzmike88)
Sanford Marten
saxophonist
Sanford Marten is a versatile, highly-accomplished tenor, soprano, and alto saxophonist who brings his signature sound to a wide range of music genres, including Jazz, Latin, R&B, Soul, Funk, Rock, and, of course, Motown.
A graduate of the prestigious New England Conservatory of Music and William Paterson University, Sanford studied classical and jazz performance under Grammy Award-winners Joe Lovano, Bobby Watson, Rufus Reid, and George Garzone. His sound is influenced by Michael Brecker, David Sanborn, Lenny Pickett, John Coltrane, and Dexter Gordon.
He has toured extensively in Japan and the United States, including as the opening act for Pitbull at the Hammerstein Ballroom in New York City. He has been a recording session artist for a number of commercial jingles and movie scores and is an on-call player with several A-list NYC- and Long Island-based musicians.
Sanford recently joined "That Motown Band" as its tenor saxophonist, which listeners will quickly realize is the perfect marriage of music and instrument to showcase Sanford's amazing talent.
When he's not in the studio recording or performing with "That Motown Band" and other popular Long Island bands, such as "The Projekt", "UpperCut," "Dave Diamond & Friends," "Sir Duke", and "Latinology," he is a private music instructor, specializing in advanced improvisation, solo transcriptions, horn section arrangement, music theory, and ear training.
Sanford also serves as an educational representative for Music and Arts, enhancing relationships with educators in Nassau County schools, and is also VP of sales and marketing for East End Weddings & Events and Long Island Wedding Event Professionals.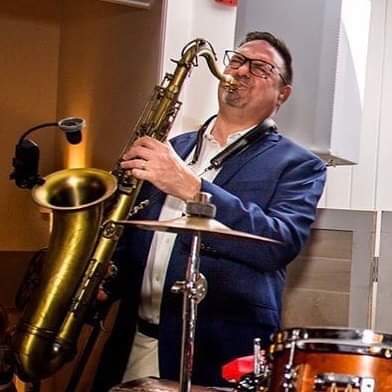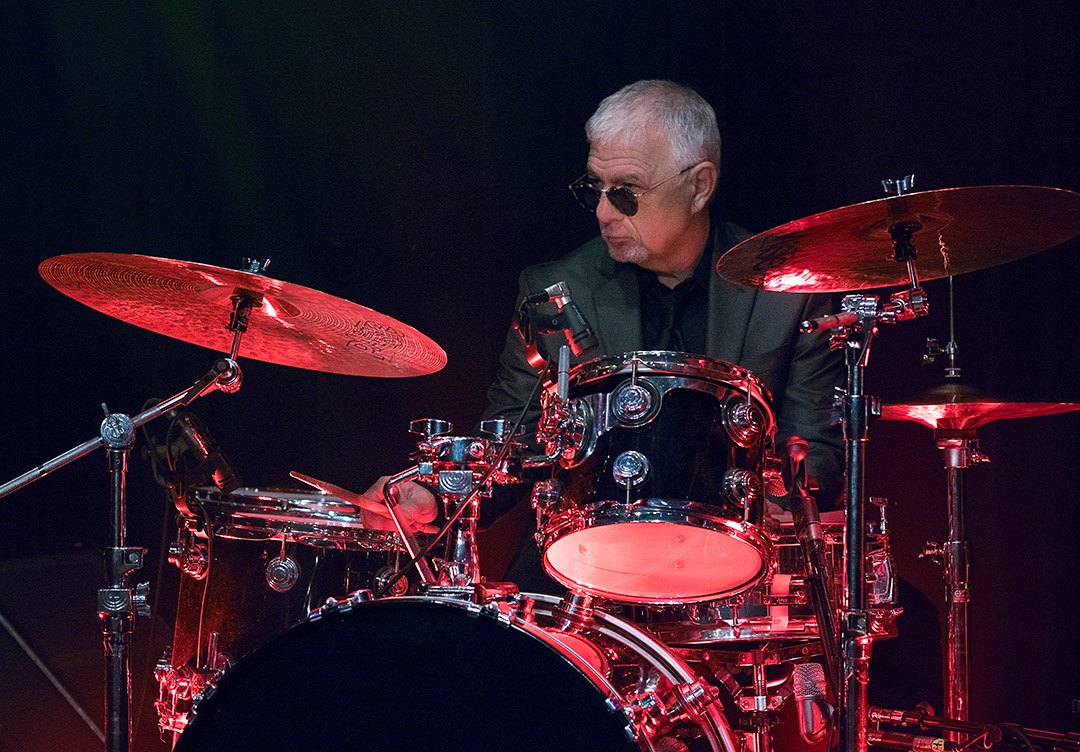 Tony Gallino
drums
Tony brings a combination of subtle technique and propulsive rhythm on drums that is the heart beat of "That Motown Band." His is an effervescent sound that reaches into the listener and immediately gets heads nodding and feet tapping.
Born into a musical family, Tony started playing professionally at the age of 16. After a short stint at the prestigious Berklee College of Music, Tony's career took him far and wide, playing jazz and rock and performing throughout the tri-state area, including Carnegie Hall and Radio City Music Hall.
He has performed and recorded with Kenny Vance and the Planotones, Little Isidore and the Inquisitors, Pookie Hudson and the Spaniels, The Harptones, The Jive Five, The Velours, The Jarmels, The Teenagers, The Orioles, The Eternals, The Coasters, The Crystals, and The Chiffons, among others.
Tony has written and recorded music for TM Century and Bruton Music that has been used in a variety of TV and radio spots.
Tony's major musical influences include Philly Joe Jones and Panama Francis, whose intuitive feel, impeccable taste, and behind-the-beat genius continue to inspire Tony today. Audiences have been witness to his kinetic artistry since he joined "That Motown Band" in 2017.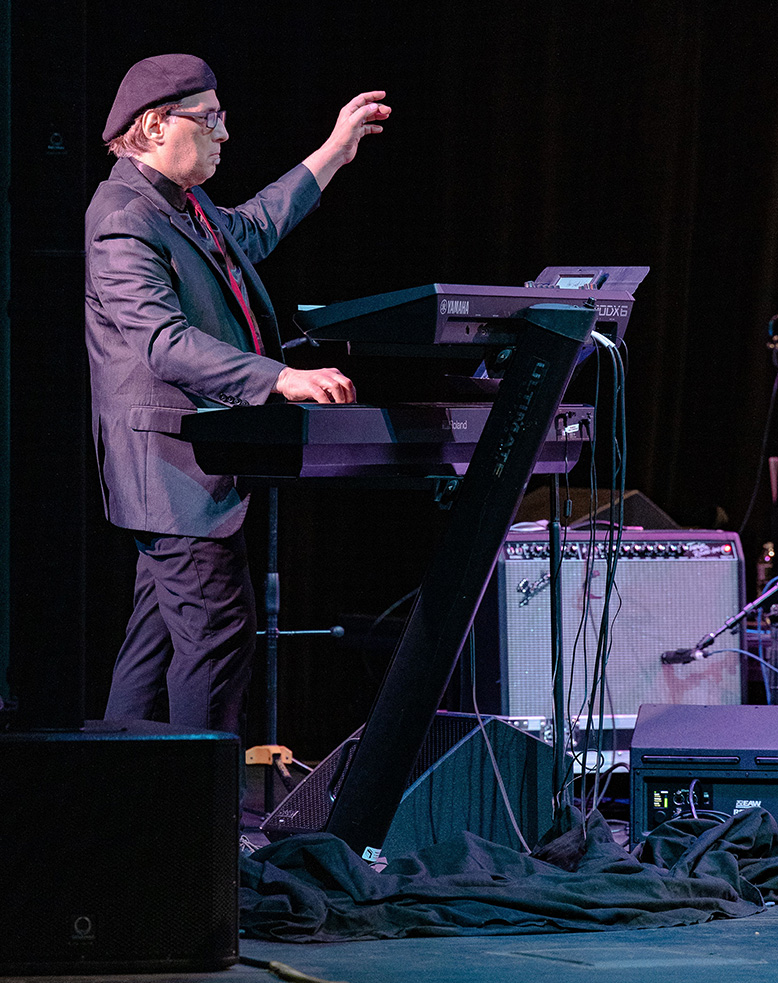 Tom Schizzano
keyboards
Tom Schizzano is a multi-instrumentalist, arranger, and vocalist.  He has written and produced music for worldwide release on television shows and advertising.  His credits include CBS/Paramount, Disney, PBS and NBC/Universal.
He has performed live with artists such as Hall & Oates, Cindy Lauper, Lou Christie and Paul Shaffer.  He has also produced and arranged music for recording artists in the pop and oldies genre such as The Tokens and Jimmy Clanton.
Tom has scored several independent films and continues to write, arrange, and produce from his production studio in Hauppauge New York.